How Much Does a Concrete Driveway Cost?
Whatever your budget, it's likely decorative concrete can be a part of your plan. Use the table below to weigh various options for decorative concrete that will fit in your budget. Note that costs shown will vary depending on the size of your project, and the cost for materials and labor in your local area.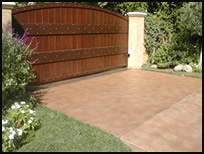 BASIC
$6 to $10 per square foot
An eye-catching, economical upgrade to plain gray concrete, enhanced by one coloring method or decorative technique.
Example: Integral or surface-applied color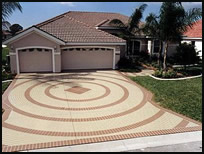 MID-RANGE
$10 to $15 per square foot
More elaborate decorative effects incorporating contrasts in color and pattern. Example: Engraved concrete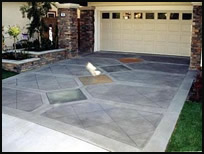 ADVANCED
$15 and up per square foot
The ultimate decorative concrete surface—an artistic blend of techniques, patterns and coloring mediums, often incorporating hand-applied detailing.
Example: Intricate decorative scoring (with multiple patterns and stain colors).