Using Borders on Concrete Driveway Designs
A popular way to add design to a concrete driveway is through the use of borders. Borders can be as simple as a single sawcut framing the outer edges of a driveway. Or they can be as elaborate as a stamped and patterned edge that softens the edges and may even be used to break up space along control joints. However borders are used, they add visual impact. Check out this collection of driveways that have borders creatively incorporated into their design.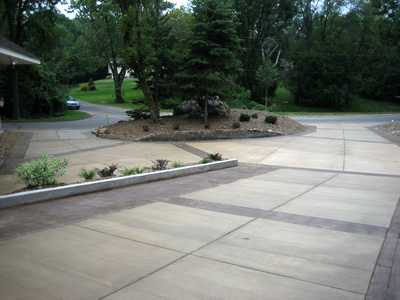 Concrete stamps in the pattern of a wood plank were used to accent this driveway. With the plain center fields, the border creates a nice contrast with its imprinting and darker coloring.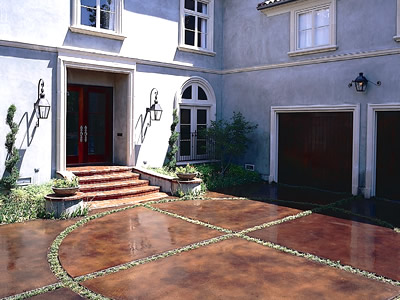 Borders aren't necessarily limited to complementary colors or stamp patterns. In this driveway, the border and overall design of the driveway was accented by leaving breaks in the concrete where vegetation could be grown. The effect is a living driveway that complements the rural, Tuscan-style feel of this home.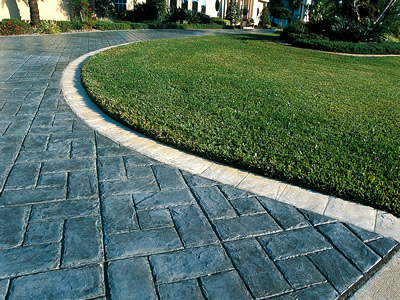 Driveways can look unfinished if a stunning stamp pattern ends abruptly into the edging grass or planters. For this driveway, a lighter-colored complementary stamp pattern was used to create a crisp edge between driveway and lawn.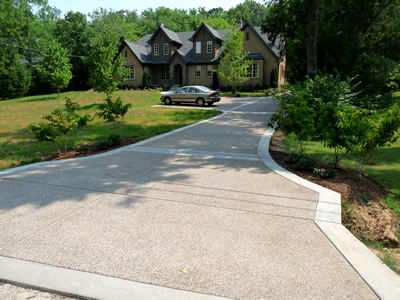 This exposed aggregate driveway is set off with banded edges. Notice how the bands cross the driveway, adding interest and disguising control joints.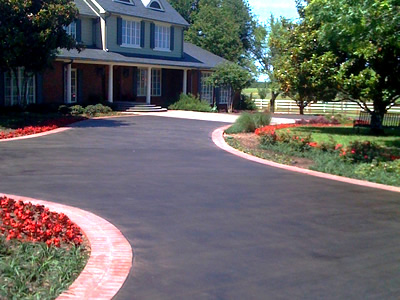 Without the high-impact red brick borders on this driveway, it's tediously stained centerpiece may be mistaken for regular 'ol pavement. The high contrast border guides the design and makes the driveway stand out. The border is complemented with red flowers planted along the edges, adding to the overall impact.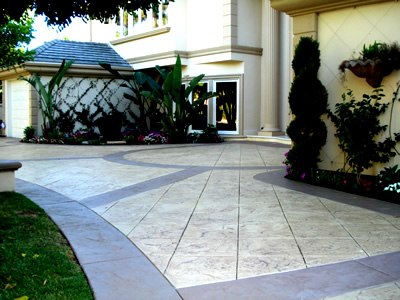 Wide borders tie into the center design of this driveway. Their contrasting color and width create a lot of visual impact.